Castiel is too young to come home, but our breeder doesn't live far away, so she drove Castiel and his mum to our place for a visit as the pups are nearly weaned and Briar, his mum, is starting to get a little sick of seven babies who are getting rather ginormous following her around trying to nurse. It was a break for Briar and an opportunity for Castiel to explore our home. He won't be coming home for permanent until February 19th.
Here is some pictospam from his visit!
Picked him up for a hug when he got out of the van!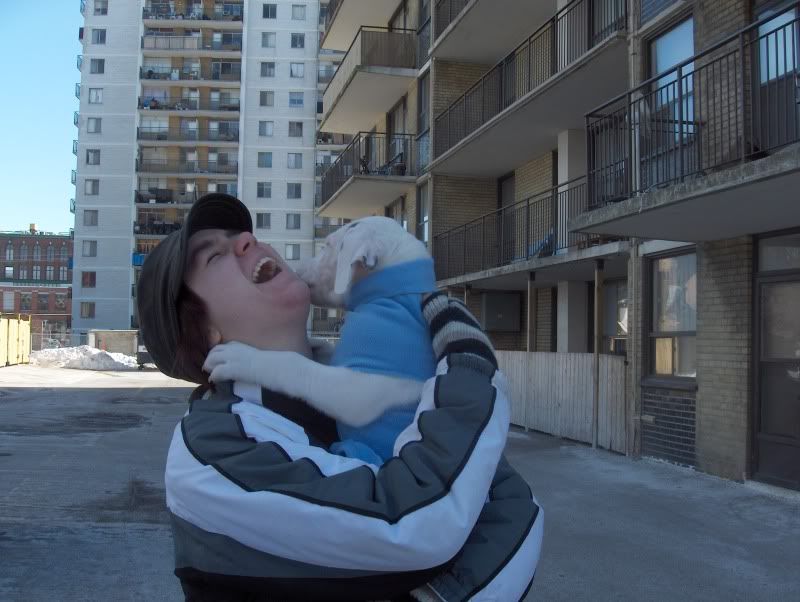 It was super cold, so we went inside where he climbed all over my partner.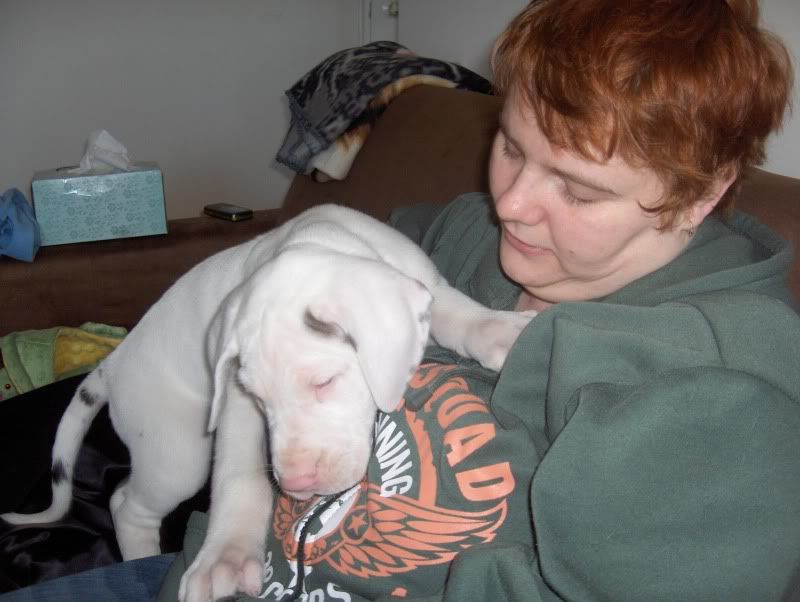 He had his first drink out of his new water dish! (Not pictured is his fascination with the cat fountain--we'll have to buy a larger fountain!)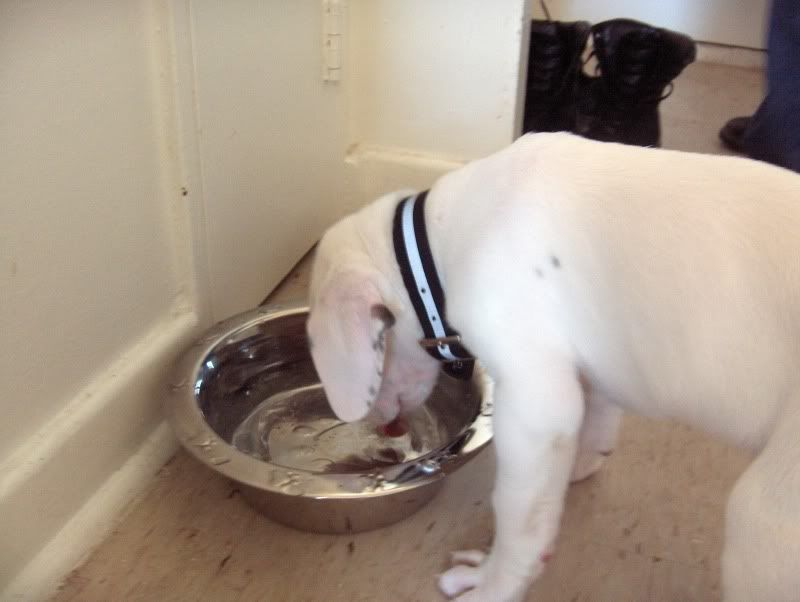 After playing with my cat's favourite tennis ball, Castiel laid down.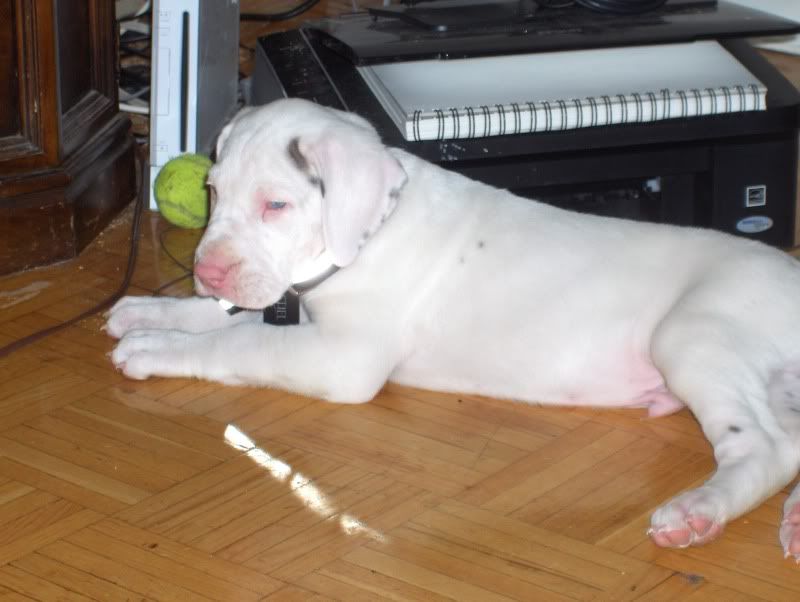 And took a nap.
His paws are HUGE!
We took him to the pet shop around the corner (first leashed walk and he walked PERFECTLY with a loose lead the whole way which made me go
in a good way!) to meet our favourite pet store clerk and he passed out between my partner's feet!
We're totally in loooooove!