Hey all, my name is jessica and I just got a harlequin female named Rexi on the 15th of april!!! She is such a doll and so cute! Here are some pictures: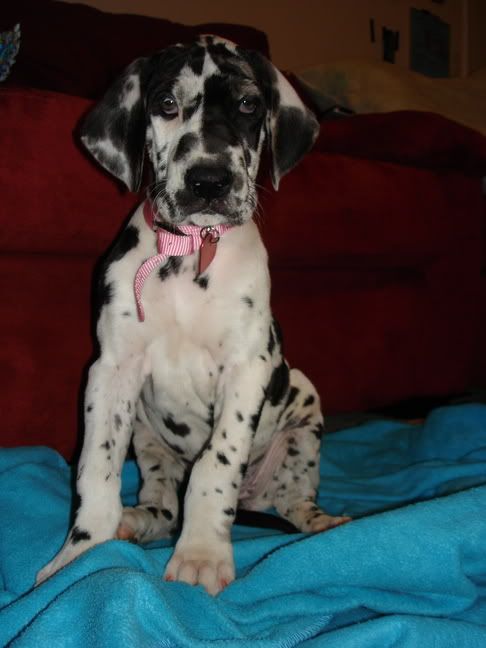 We came home one night and she was laying in my shoe closet ... I guess sheepskin boots are comfortable!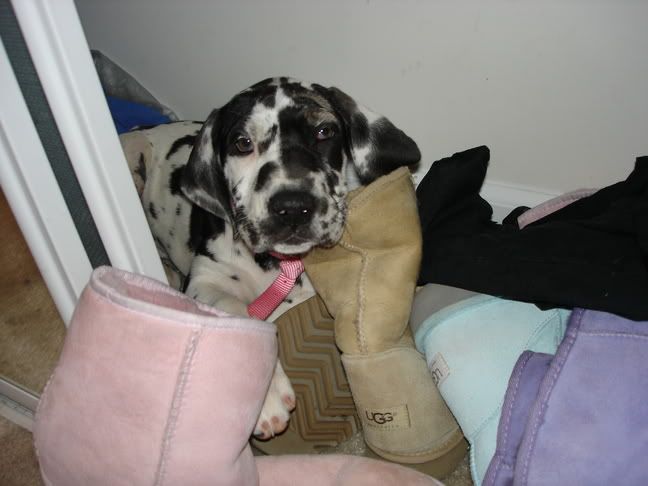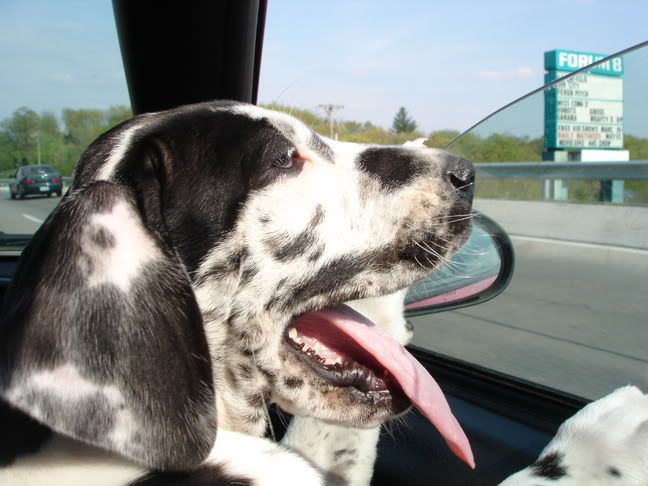 Helping remove the tags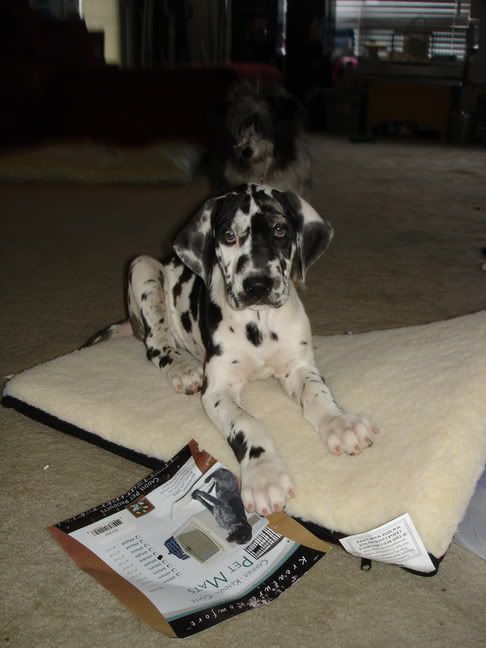 She is 8 weeks old!
I will go by muffy.,, it is my nickname }(