by now, you all know that i lost my swee' pea girl to liver failure last monday. it was very sudden and unexpected. after 2 days/nights in the e.r. on iv fluids, she did not improve and in fact, got worse. monday morning, my vet and i made the decision to lay her to rest. my heart is broken, there is a hole never to be filled. pea and i had a bond like no other. she will live in my heart until i see her again at the bridge.
i had no intentions whatsoever of bringing another dane in. i thought, after a while, bentley would get used to being an only dog. i know dogs bounce back after these losses much quicker than we do but it broke my heart to see him so sad.
one of the local all breed rescues contacted me a couple of weeks ago to see if i could help them place 2 danes they got in. cooper is a 3 year old male. olivia, an 8 year old female. they were left alone to languish when their formers owners packed up and moved. a relative had been feeding them but was having to travel a distance to do it and couldn't continue so she surrendered them.
last wednesday, i called the rescue to see if they still had them available. both were still there and the director told me they were desperate to find homes for them. on an impulse, i went to see olivia on my lunch hour. i figured cooper would find a home soon but at 8 years old, olivia was virtually unadoptable.
the very moment i looked into olivia's eyes, i knew. all i could see was pea smiling back at me. i had been looking for a sign from swee' pea to let me know she was ok, running and playing with ashley, eating part of gary's hershey bar, waiting for the time when i would join them. happy, healthy, no more pain or illness. i would have settled for a penny from heaven or a winter rainbow but look at this girl and tell me pea didn't send her straight from heaven!!!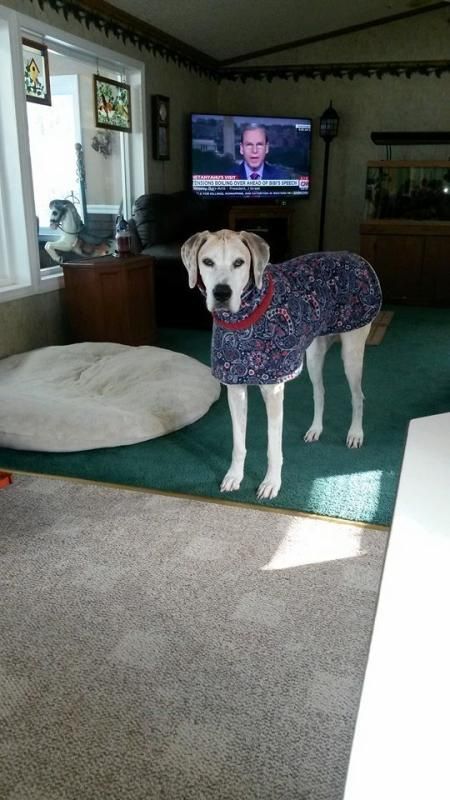 not only is olivia a spittin' image of pea, her personality is identical. she loves nothing more than cuddles on the floor and she and bentley are getting along better than i ever could have imagined! in fact, their initial meeting went SO well, i decided to forgo a second meeting and bring her home immediately. they make the cutest couple!
this is our "going home" pic taken at the rescue.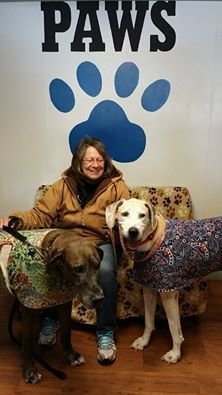 God and pea have blessed me beyond belief!!!