I took some pictures of Zeus' oral melanoma. It camouflaged well with his dark gums. What you can see from the outside is just a 3rd of the entire mass, which continues on into the roof of his mouth. Please, check your senior Danes' mouths! It is an area where tumors are so hard to spot until it's too late. The only clue we had was a little bit of blood on his bed sometimes. We thought that was from him gnawing on his big knuckle bone and hurting his mouth. And now that I think about it, his breath has been a little foul lately.
Here are the pictures for you to reference. I'm posting them so that maybe another Dane can be saved before it's too late.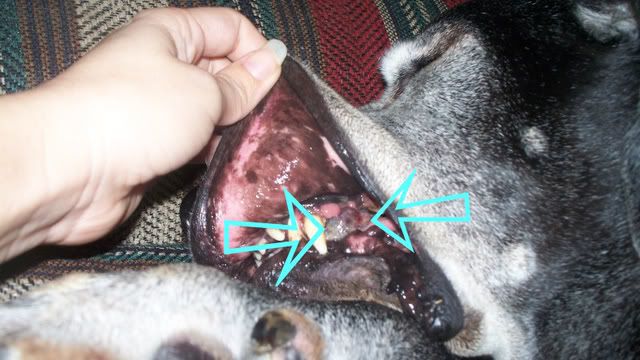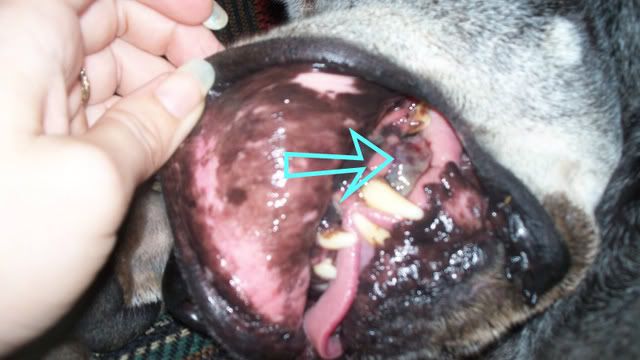 Here are pics of the mass on the roof of his mouth. It was hard to get clear ones here, but the mass is quite large.