Hey everyone, sorry I haven't been around lately but just wanted to tell the people that remember me that Mira bloated again last nite. If you remember she bloated with full torsion 4 months ago. She was slightly torsioned last nite (despite her stomach being tacked) but they were able to pass a tube to expel the air. She is at the E-vet right now doing well. I can't believe this happened again
It is with a heavy heart that this will be the last time we are able to save her. Please send my baby good thoughts that she recovers from this battle and that this will be her last....
Here is a pic of her that many will recognize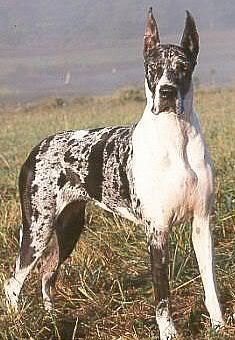 I use to be a firm believer that bloat was caused by stress...I have since found out that I was wrong. Neither time did anything change. She was resting for several hours before a meal, no water, no exercise and no stress....